REAL-ESTATE DRONE SHOOT | AERIAL VIDEOS
Real estate Drone Photography, Aerial Photography
Drone photography has developed into an essential service for real estate photography, but getting started can be challenging because of a complicated regulatory framework, a new set of equipment considerations for both photos and videos, and the constraints of shooting from a novel angle. Fortunately, Digiart Photography will break down everything you need to know to get started in this beginner's guide to real estate drone photography or aerial photography, including why drone photography is so vital for your business.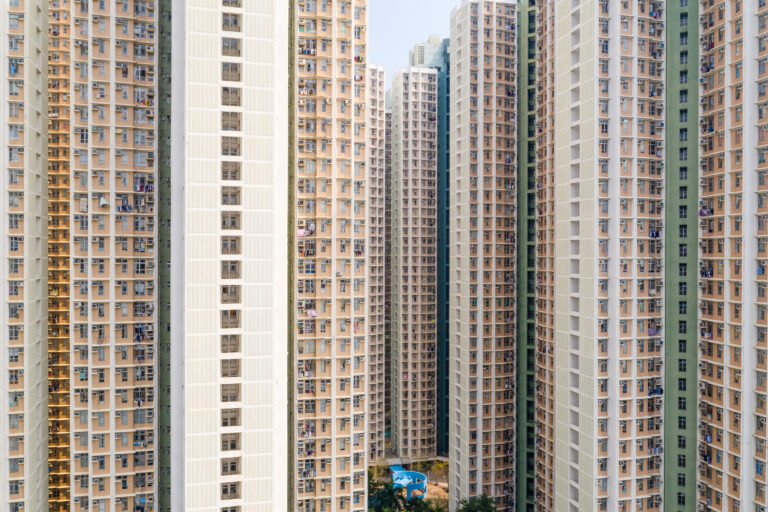 Real-Estate Drone Photography PACKAGE
Pick a Real estate drone photography i.e aerial photography package that best fits your budget. All packages offer a full money back guarantee, if you are not satisfied with the output.
One professional photographer
1-2 Hours of Aerial Photoshoot
All RAW pics will be given as well as Color corrected softcopy of the whole Shoot.
At Client location Hyderabad. Any extra hour charges will be extra. If hard copies required it will be charged extra.

1 Professional Photographer and 1 Professional Aerial Videographer
A Photoshoot of approximately 3-4 Hours
Approx 200-250 pics colorcorrected and edited. All RAW Pics will also be given.
HD video in Blu Ray of the whole shoot to be edited and given
Any extra hour charges will be extra. If hard copies is required it will be charged extra.
1 Candid Professional Photographer 1 Cinematic Videographer
A Photoshoot of approximately 5 hours.
Approx 500 pics color corrected and edited. All RAW Pics will also be given.
HD video in Blu Ray of the whole shoot to be edited and given. 4K cinematic video teaser of the best Moments with music will also be given.
Any extra hour charges will be extra. If hard copies is required it will be charged extra.
What is real estate drone photography?
The real estate industry has fervently adopted drone technology. It was regarded as one of the numerous valuable assets in the sector. To take aerial images of properties for real estate, drones are deployed. The outcome is that the real estate sector has become more creative and has advanced technologically.
This updated version of a classic aerial photography technique highlights creativity while raising the quality of your listings. Depending on your requirements, you can choose between two types of drone photos: traditional and aerial.
Why should you use a drone for real estate photography?
Before, real estate photographers could get away without a drone, but these days, especially in competitive real estate markets, they almost always need one for professional images. An agent or realtor can showcase the lot's beauty and surroundings using a drone, offering a new perspective on the property. A drone also has that eye-catching, dynamic look that makes a listing jump off the page.
Aerial photographs are also required to illustrate comparative property sizes. You can contextualise the property by taking pictures from different angles and above. This has helped complete the listing images photographers create for smaller properties in subdivisions with typically few exterior photos.
Agents only need photographers who can supply something they cannot, as small and cell phone cameras have improved. A real estate agent can finish the day by hastily taking a wide-angle iPhone photo of the living room (even if, as photographers, we know the shot could look better). They are more willing to pay for complex services because they are less inclined to compete with them. This means that video, virtual staging, nighttime shoots, and drone photography can all increase your revenue and increase it more quickly.
Drones are also one of the only practical solutions for covering large areas. A drone is essential to show the whole scope of the deal, whether it is undeveloped acreage or a considerable property. Drones can also be utilised for mapping and other more challenging services related to large properties if you want to provide even more high-end services.
Video is an exciting way to use drones for real estate photography. Unlike ground-based cameras, drones can support video without any additional hardware. Thus, there is no need for a second tripod setup, a second video recorder, or a gimbal. As a result, you may add motion and dynamic images to a slideshow of primarily static photos about the property without investing in additional equipment.
Lastly, a high-quality drone for real estate photography must be affordable. While automated flight, longer flight times, ProRes video recording, and other features have greatly improved drone technology, none are required for real-estate drone photography. Instead, various drones can capture a high-quality image or video, particularly in daylight and for internet presentation.
What effect have drones created on real estate marketing?
Attractive photos taken by real estate drones are used for visual marketing, which makes sense. One study found that homes with aerial images sold 68% more quickly than those without. It offers customers a whole different viewpoint.
Various real estate, including residential residences, apartments, hotels, resorts, vacant land, commercial properties, and more, are now listed using drones. For taking static images, moving pictures, and even 360-degree panoramas, drone cameras are perfect.
Pros:
With drones, you can showcase a building's entire façade. Unique property images are simple to obtain and might otherwise be impossible. Other options include:
A progressive zoom.
A close-up bird's eye perspective.
A 360-degree panorama of the outside of the property.
Cons:
The cost of drone photography is frequently high. Legally flying drones can be challenging because you typically need a professional licence. Additionally, several locations are no-fly zones.
What are the benefits of using drone photography?
Considering how new real estate drone photography is, one benefit is that it can make your listings stand out. Drone photography is cutting-edge but has many additional benefits that will outlive its novelty.
1. Displaying Property Dimensions with Drones
Although they provide a distinct viewpoint, handheld cameras could be better at accurately capturing dimensions and spatial connections.
Before taking a tour in person, potential buyers can use aerial drone stills to help them understand what they're getting. How far is your home from the boat dock? Does it have a backyard? How large is that patio about the lush yard? How do the garage, yard(s), and house relate to one another?
For larger estates, like ranches, drone footage can convey a comparable sense of vastness on an even grander scale.
2. Using Drones to Put the Property in Context
Drone photography done right may show the surroundings of a property in a remarkable and readily digestible way.
A prospect can get the basic needs from a map or list of the distances to essential amenities, but a drone photo (with a few helpful labels) can express all that and more.
For instance, they can assess the condition of nearby structures, roadways, and sidewalks to gain a better idea of walkability. They can tell right once how close the property is to essential thoroughfares and how near their neighbours they will be. They may even search for issues or blight in the neighbourhood.
3. Drones are highlighting unreachable elements.
Real estate brokers may find it easier to advertise facilities with drone photography than without it. Whether it's a fresh roof or a solar panel, you'll be able to provide them with a thorough look at these features (and their condition) without having to climb around up there yourself.
What are the finest drones for real estate drone photography?
1. Holy Stone HS720 Foldable GPS Drone
The Holy Stone 720E is a sizable, harsh drone with a battery life of over 20 minutes. The 720e offers GPS and compass functions for a reliable flying experience, just like earlier Holy Stone drones. The user may take amazing videos and photos thanks to the improved camera and stable flying!
2. Hubsan Zino Pro 4K
With a 4K camera mounted on a rotating gimbal, a flying time similar to that of the DJI Mavic Air, several flight modes, and 4KM connectivity, the Hubsan Zino Pro has a lot to offer. One of the most practical features is the ability to pull the camera lens and swap it out for new lenses with ND filters.
3. Parrot Anafi
A cheap, high-quality, portable, and lightweight drone is the Parrot Anafi. It achieves speeds and agility comparable to the Mavic 2, with a flight time of 25 minutes.
4. DJI Mavic Air 2
The DJI Mavic Air 2 is the foremost consumer drone with AirSense, an alert system that provides drone pilots situational awareness and many other features. One of the most technologically sophisticated portable drones available today, this one can take real estate photographs. It is the only Mavic drone that can shoot 4K content at 60 frames per second and has the longest flight time.
5. DJI Mavic 2 Pro
One of the most well-liked drones on the market is the DJI Mavic 2 Pro. Its primary selling points are its small size and extensive feature set. The professional-grade camera and the drone were both provided by the Swedish camera manufacturer Hasselblad. It has a 1-inch CMOS sensor, 20 megapixels of resolution, and better HDR and colour sensitivity.
6. DJI Mavic Pro Bundle
High-resolution photographs and videos may be captured using the Mavic Pro, a swift and manoeuvrable drone. It has a cutting-edge flight control system, a camera setup with gimbal stabilisation, an operational range of 4.3 miles, a top speed of 40 mph, and many other features. Aerial cinematography and leisure flying are just a few of its many uses.
7. Phantom 4 ProV2.0
Phantom 4 Pro V 2.0 is the most popular alternative for aerial photography. It uses the same chassis as the Phantom 4 but has significant improvements that allow for professional aerial photography. There are numerous autonomous flight and camera modes in the Phantom 4 Pro V2.0.
8. Editor's Choice: DJI Inspire 2
The DJI Inspire 2 drone has all the advanced features, making it the top choice of the most severe consumers and filmmakers. It is perfect for high-end drone users because of its broad support for aerial photography, outstanding stability, and specific control features. Professionals advise using this equipment for cinematographic results due to its classic recording functionality. Its robust construction and sophisticated obstacle avoidance technology make it appropriate for indoor and outdoor flights. It can hoist heavy objects at a respectable speed.
Why should you employ a professional real estate drone photographer?
A skilled real estate photographer can make all the difference when selling your home. This is because professional real estate photography shows off your home in a possible way. Additionally, it allows potential buyers to get a closer, more personal look at your home.
Customers might be able to see themselves living on your property as a result. Quick offers and general real estate market success can result from this quality. However, real estate photographers' work extends beyond simply photographing your house. They apply their knowledge to help you achieve as well.
The best time of day to take aerial photos and videos, for instance, can be suggested by a professional real estate photographer. Additionally, they have received remote drone operation training and are knowledgeable about "no-fly" zones and prohibited areas. They might also offer advice on the best setup of your property for the primary photo shoot.
Tips for taking the best real estate drone shots
Here's a little secret: taking compelling real estate drone photos involves what you do previously and after the shoot and what you do to take the picture. Here are some tips to help you complete each phase successfully.
1. Prepare Your Home by Staging It
Usually, you clean up the outside of a property before taking pictures with a handheld camera; when getting ready for a drone shoot, you must do the same and more.
It's more than just tidying up the yard, setting up any patio furniture, and ensuring the landscaping and lawn are in good shape. Additionally, you must think in three dimensions, ensuring the roof is pristine and all vehicles are parked. Consider aesthetics from both a human and a bird's vantage point.
2. Make a traffic plan.
Drone photography's capacity to capture the big picture is one of its most attractive features. Similar to how you tried to reduce clutter on the property, you should look at the traffic patterns near the property.
Take into account the types of activity that could affect your photographs, such as oncoming traffic, pedestrians, passengers at bus stops, and even boats if you'll be near water. Choose the hours of the day or week when there will be minor distractions from what you're trying to spotlight.
3. Take into account the lighting and weather.
Additionally, you ought to keep a "watch" on the forecast. Wind and precipitation are bad for flying and taking pictures. However, there will also be a big difference in the amount of light depending on the time of day and the amount of cloud cover.
Issues with light and shadow can be corrected in post-production, but it's easier to edit pictures when you don't have to, and you may never get rid of these problems. Investigate the property's location and the optimal times of day to important light angles. In general, midday minimises shadows, although the light will be harsh if the sun is directly overhead. Using a neutral density filter can reduce glare.
Partially overcast days can be lovely in the background, but if there is no wind, you're stuck if there is a visible cloud shadow over the scene. Most days will be cloudy; however, if you try to avoid getting too much sky in the backdrop, you might get more even lighting and softer shadows.
You'll probably notice a drone shadow from at least one angle in the early morning or late afternoon.
4. Choose Effective Settings
Use autofocus first. Autofocus almost always achieves perfection for drone real estate photography, eliminating one concern while the drone is in use.
The second thing to remember is always photographed in RAW format. When you shoot in RAW, sensor data that isn't captured in other forms, like jpeg, is saved in the file. This gives you a lot more room in post-production to fix and enhance things, exceptionally light, shadow, and colour.
Lastly, if you can, set your camera to a 3:2 or 4:3 aspect ratio. The highest-resolution images will be produced as a result. A higher resolution also creates it possible to crop the image if necessary and study it at bigger sizes while maintaining quality.
5. Supply Packing
Before going to the job site, be sure you have everything you need.
Battery packs for the drone and control should be brought along and fully charged.
RAW files are enormous, so get more SD cards than you anticipate using until you determine what you need.
Bring some neutral density filters, just in case.
Bring any tools you might need to wash or fix your equipment, along with lens wipes.
6. Examine the Asset and Choose a Focus
Each home will have one or two spots worth highlighting in a drone shot, such as a pool, patio, balcony, or gazebo. Create a plan for drawing the viewer's attention to that area after considering the angles and architecture.
7. Aim for Variety is Tip
As you gain experience, you'll undoubtedly compile a portfolio of "guaranteed winner" angles and strategies, but when you first start, experiment with different heights and angles.
A classic rookie mistake is shooting too high on too many occasions; just because you can, doesn't imply you should. Real estate drone photographers usually take some of their best pictures at an altitude of about 20 feet. It's low enough to give a good view of the structure, the landscape, and other features while being high enough to be exciting and offer a distinctive perspective.
Additionally, it would be best to alter how you enter the property. Top-down images are useless for a modest property hidden deep among a maze of neighbouring residences. However, they are necessary for a large property or a home close to attractive amenities.
8. Take several pictures
When you find a good shot, take lots of pictures. On-site, with an undersized screen, a drone to fly, and different distractions, it might be challenging to assess a photo's quality.
Numerous problems can be seen at high resolution yet go unnoticed in the real world. There could be a child rushing through a nearby yard who vanishes in a single second, you could be slightly out of stress or have motion blur from a gust of wind, or you could be experiencing any other visual issues.
Enabling the burst mode on your drone will guarantee that you still get at least two or three shots from each angle. However, it's easy enough to develop into a habit.
9. Enhance photos after taking them
Photo processing is primarily blamed for the difference between amateur and professional-looking images.
The most used editing programmes are Photoshop and Adobe Lightroom. If you want both, Adobe offers a membership, but if you can only get one, go with Lightroom. It's ideal for drone real estate photography because it's designed for photo correction and enhancement rather than manipulation.
Lightroom has many helpful presets to accelerate your learning process, and since all adjustments are "non-destructive," the original file is permanently kept.
What is the future of real estate drone photography?
More realtors will need to rely on this technology as drones become more common in the real estate industry. Drones can enhance the quality of the pictures they take of a building and its surroundings. Any realtor who wants to use drones legally must first seek FAA approval. In addition to obtaining the required licences, realtors will want to hire the services of reputed real estate photography drone companies.
These businesses may provide realtors with the help and information required to take the best pictures for their clients. Once drone use among realtors is widespread, clients like buyers and sellers will have access to the best photos available to achieve their goals. These images will allow sellers to present their homes in a way that appeals to potential buyers.
Drone photography will also help those who want to buy a house because they may receive better pictures to assess the place and decide whether or not they want to buy it. Therefore, real estate drones will soon significantly impact the entire real estate sector.
Conclusion
You can expand your business by using drone photography for real estate. We have come to appreciate utilising a drone for all of our photographic projects, not just real estate, and we think you will too. With bigger sensor sizes, longer battery lives, and enhanced portability, the technology has improved with each iteration while being more affordable. A better time has never existed to start using drones for real estate photography.
If you need any kind of help regarding drone real estate photography, you may even reach out to us! Digiart Photography !!