CORPORATE PHOTOGRAPHY: A STEP-BY-STEP GUIDE FOR A SUCCESSFUL SHOOT
Are you considering updating your company's headshots? Here's a comprehensive guide to help you organize the entire process seamlessly, ensuring stunning results that reflect your corporate image.
1. Establish Your Budget:
Before diving into the photography process, determine your budget. Quality corporate photos are an investment, and while some DIY options exist, professional high-resolution images are essential for a polished website design. Consider the overall package, including pre-production consultation, photography services, travel expenses, and post-production editing.
2. Plan Your Photoshoot Schedule:
To avoid last-minute stress, plan the shoot at least 1-2 weeks in advance. Select sample photos from our portfolio to convey your preferences, and allocate extra time in your calendar, as shoots can occasionally take longer than anticipated.
3. Choose Between Studio and On-Location Shoots:
Decide whether you prefer a studio or an on-location shoot. While a studio provides a controlled environment and cost savings, on-location shoots at your office offer convenience, especially for large teams. Consider if an outdoor shoot is desirable, leveraging any available outdoor space.
4. Decide on Background and Final Look:
Plan the shoot in advance to give your team time to prepare and choose the final look for the photos. Discuss background colors with your photographer, considering your website style and communication goals. Decide on the type of photos (headshots, full body, etc.) and their purpose (website, social media, ads).
5. Select the Right Spot in Your Office:
Choose an appropriate spot in your office, considering the photographer's portable equipment. While natural lighting is not a concern, an allocated space like a conference room can enhance comfort, accommodating team members who prefer privacy.
6. Determine the Exact Number of People:
Prepare a list of all individuals participating in the shoot and create a timesheet with specific time slots for each person. This ensures a smooth and organized process on the day of the shoot.
7. Plan Outfits for the Shoot:
Align outfits with your company's style, whether it's a conservative corporate look or a more modern, startup vibe. Consider your corporate color, ensure clothes are well-pressed, and bring multiple options for variety. Personal grooming tips, such as getting a fresh haircut, are also valuable.
8. Consider Makeup and Hair Services:
While individual shoots often include makeup and hair services, for corporate shoots, participants are usually asked to come makeup and hair ready. Optionally, you can hire makeup artists for light touch-ups, ensuring proper scheduling.
9. Send Reminders to Participants:
Remind your employees a day before the shoot, and avoid scheduling shoots after corporate events to ensure everyone looks fresh and well-rested.
10. Photographer's Information and Building Security:
Register the photographer's information with your building's security to facilitate a smooth setup.
11. Allow Time for Set-Up:
Allocate extra time for the photographer to set up (approximately 30 minutes before the shoot). Offer water and snacks for a comfortable environment.
12. Tips on Relaxing During the Shoot:
Acknowledge that a photoshoot can be stressful, especially in a corporate setting. Our experienced photographer will guide participants on posing, hand placement, and angles to ensure everyone looks their best. Light background music and casual conversation contribute to a relaxed atmosphere.
13. Test Photo:
Conduct a series of test photos before the actual shoot to confirm the desired look. Seek approval from key decision-makers.
14. Timing:
On average, allocate about 7-10 minutes per person, with variations for men and women based on the chosen setup.
15. Final Picture Selection:
Review photos in real-time using a computer during the shoot. Participants select their preferred photos, and a retoucher can assist if needed.
16. Photo Editing Process:
Basic Colorcorrection and exposure setting will be done to all the pics. Our comprehensive retouching services include adjustments to skin texture, imperfections, brightness, hair editing, outfit adjustments, and background corrections at extra charge. Collaboration with your web designer is possible for seamless integration with your corporate website.
17. Extra Options:
Explore additional options such as candid and group shots, product shots, or video testimonials.
18. Turnaround Time:
Expect a turnaround time of 5-7 days for editing. Composites and Express services are available at extra cost if you have specific deadlines.
19. Receiving Your Photos:
Receive a link from the photographer to download all digital files. Ensure compatibility with your corporate computer settings.
SMILE! Your corporate photoshoot is now complete. Prepare in advance, and these details will make a significant difference in the outcome.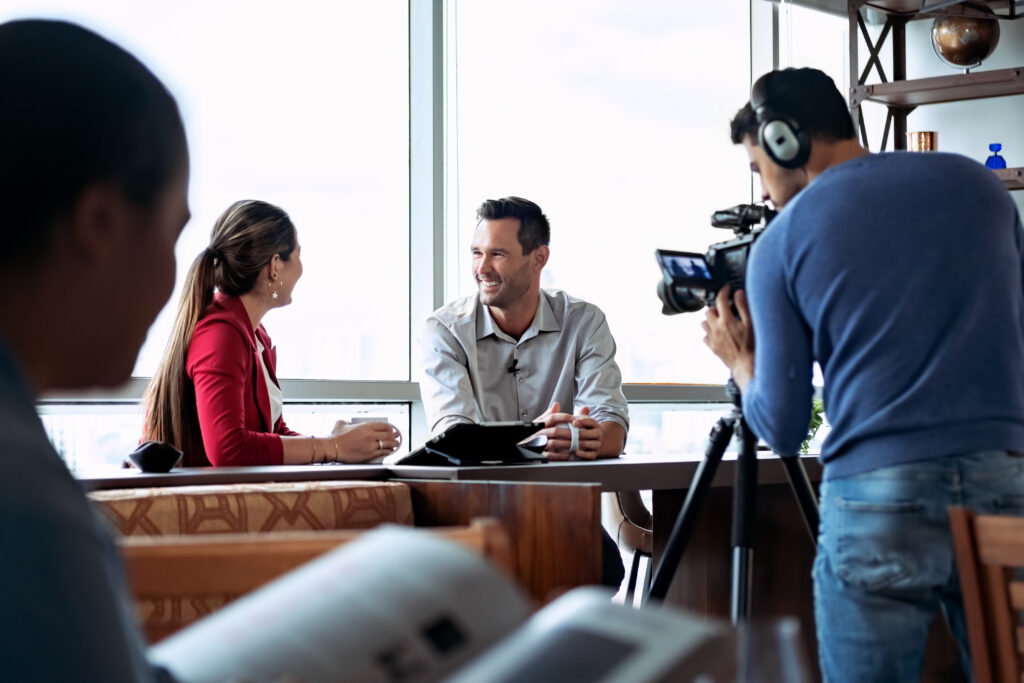 DIGIART CORPORATE PHOTOGRAPHY: FULL-DAY OFFICE SHOOT SCHEDULE
Morning (9:00 AM – 12:00 PM):
9:00 AM – 9:30 AM: Set-Up and Briefing
Digiart team arrives, sets up equipment in the designated shooting area.
Brief meeting with the key contact person from the company to finalize any last-minute details.
9:30 AM – 10:00 AM: Candid Office Environment Shots
Capture natural interactions among employees in common areas like the lobby, hallways, and workspaces.
Focus on portraying a vibrant and dynamic work atmosphere.
10:00 AM – 10:30 AM: Departmental Group Photos
Schedule group photos for different departments.
Encourage team members to stand in a relaxed yet professional manner, fostering a sense of unity.
10:30 AM – 11:00 AM: Coffee Break and Casual Group Shots
Utilize the cafeteria or coffee area for casual shots.
Capture employees engaging in discussions, showcasing a friendly and collaborative work environment.
11:00 AM – 12:00 PM: Individual Desk Shots and Office Spaces
Capture employees at their desks, emphasizing their role and work environment.
Visit key office holders' cabins for individual portraits, ensuring a mix of formal and approachable poses.
Lunch Break (12:00 PM – 1:00 PM):
Digiart team takes a break.
Employees are encouraged to have lunch, relax, and prepare for the afternoon session.
Afternoon (1:00 PM – 5:00 PM):
1:00 PM – 2:00 PM: Outdoor Shots (If Available)
Utilize any outdoor spaces for a change of scenery.
Capture employees in natural light, adding variety to the portfolio.
2:00 PM – 3:30 PM: Team Collaboration and Meeting Spaces
Capture teams collaborating in meeting rooms or communal spaces.
Focus on diverse poses, including discussions, brainstorming sessions, and presentations.
3:30 PM – 4:30 PM: Employee Breakout Sessions
Showcase employees in more relaxed settings, such as breakout areas or lounge spaces.
Encourage natural and candid poses during creative or collaborative discussions.
4:30 PM – 5:00 PM: Evening Sunlight Shots (If Applicable)
Utilize the warm, evening sunlight for a different ambiance.
Capture employees near windows or in well-lit areas.
Wrap-Up and Final Touches (5:00 PM – 6:00 PM):
5:00 PM – 5:30 PM: Executive Portraits and Closing Shots
Capture key executives in their offices, emphasizing leadership and professionalism.
Final group shots and candid moments to wrap up the day.
5:30 PM – 6:00 PM: Final Check and Equipment Pack-Up
Ensure all shots are captured and meet the client's expectations.
Pack up equipment and thank the company's team for their cooperation.
END OF A PRODUCTIVE DAY!
This comprehensive schedule covers various settings and poses, ensuring a diverse and engaging collection of corporate photographs for the company's use. The approach combines professionalism with a touch of individuality, creating a visual narrative that reflects the company's culture and values.