Pre-Wedding photoshoot is a new trend now, and you would want to say it loud and clear that you are engaged, with some awesome photos. We will help you choose the best dress for pre wedding photoshoot.
First of all congratulations to both of you, for getting engaged. I know that you are excited, slightly tensed and a whole lot nervous. A plethora of work needs to be done like venue selection, decorator, photographer, caterer, invitations, shopping …oh yes and make up and grooming.
Then there are confusion about the selection of dress and designs and styles. Let me try to make life easier for you a bit.
1) Choose bright colors: it's a no brainer if you are planning for an outdoor pre-wedding shoot; you want yourself to pop up in the photos from the background. For ladies its Red, yellow, pink , orange or blue. For gents its preferably Blue "Men is Blue" but you are more than welcome to experiment with the colors of your choice. 
2) Something flowing for the lady: Wear something that is flowy or fluttery, so that the movement can be captured in the stills and you will lok like the Dream Girl. Even for cinematic videos the flowing attire will give a dramatic look. It will also act as a concealer and will hide any unpleasant body weight and make you look awesome.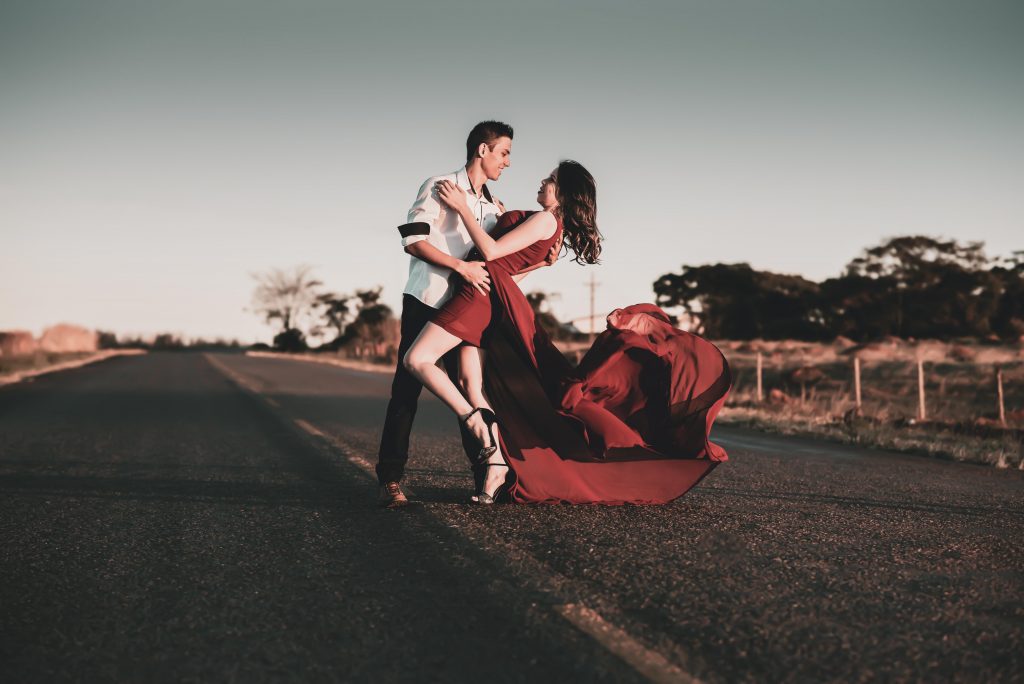 3) Keep it simple and classy: if you are confused as in what to wear, choose something that is evergreen. Like a saree or a gown for the lady and a blazer with a pair of denim jeans for the gentleman. Along with it a nice polo or round neck T – shirt will work wonders.
4) Go traditional: you can also experiment with traditional attires for quite a few shots. Sherwani for gents without pagdi and traditional jodhpuri shoes along with drape. For ladies you can try lengha and flowing long gowns or half sarees. The natural background will act as a fusion for the traditional dress.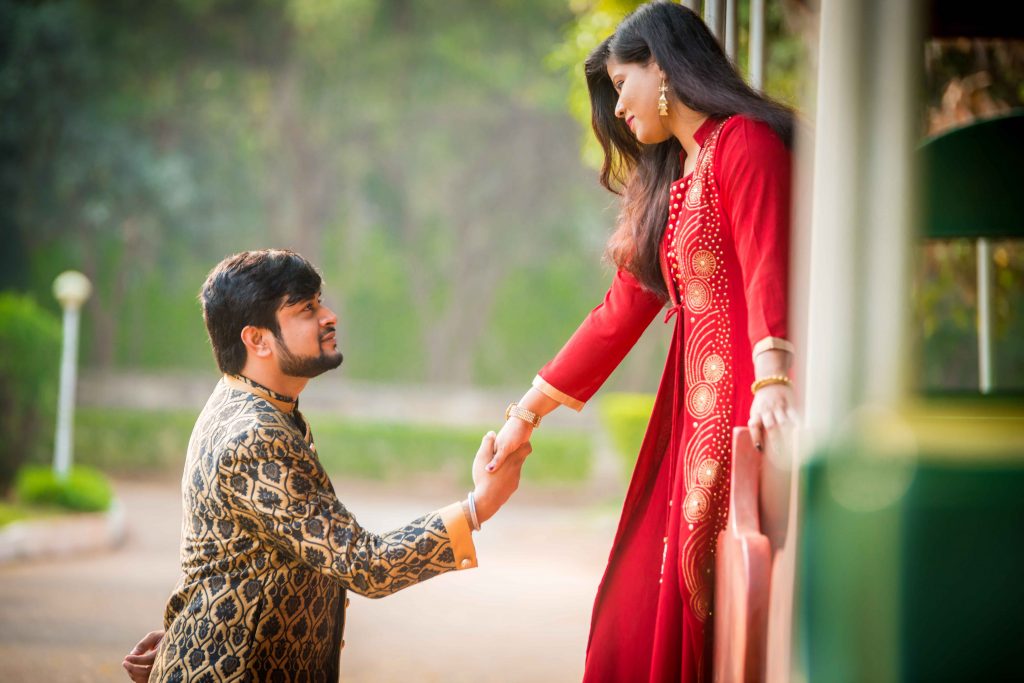 5) Keep a pair of winter dress (casuals): Sometimes being just you is what it takesfor making some beautiful photographs. Just wear a pair of shorts teamed with a round neck T-shirt. The pics will come candid and stunning.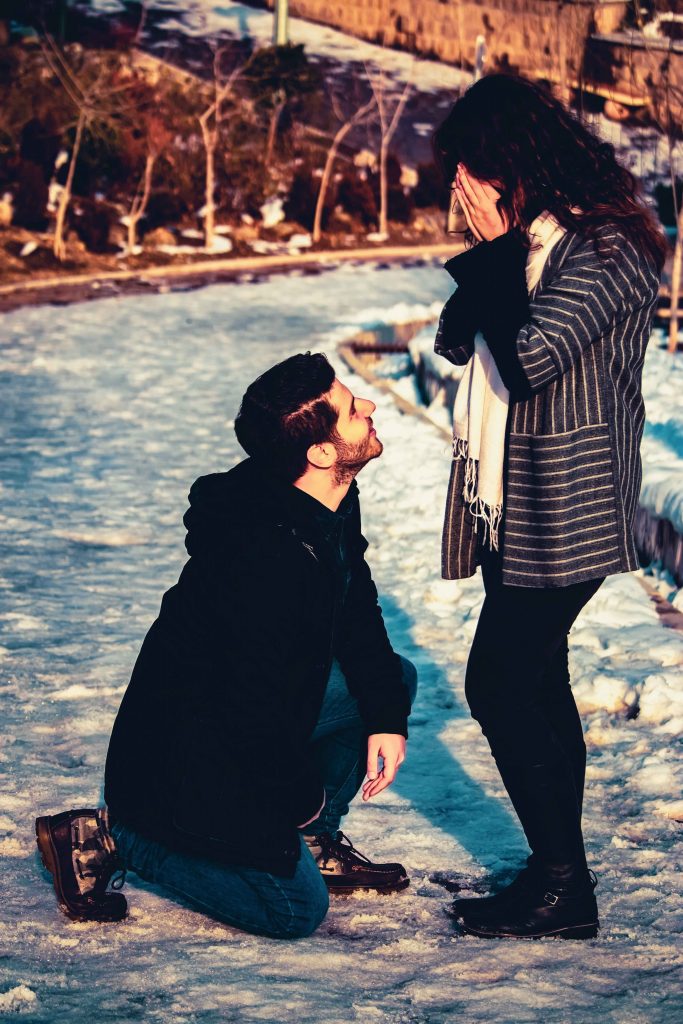 6) Matching matching: whatever you say but matching style for both of you will come out perfect in the photographs. Yes matchy matchy is a clitche, but you need not wear and walk around in a public place, its your pre wedding shoot and what really matters is stunning shots and best outputs. Lets keep it simple, wear a pair of same color denim jeans and a good T shirt with some fantastic slogan on it or without it will also do.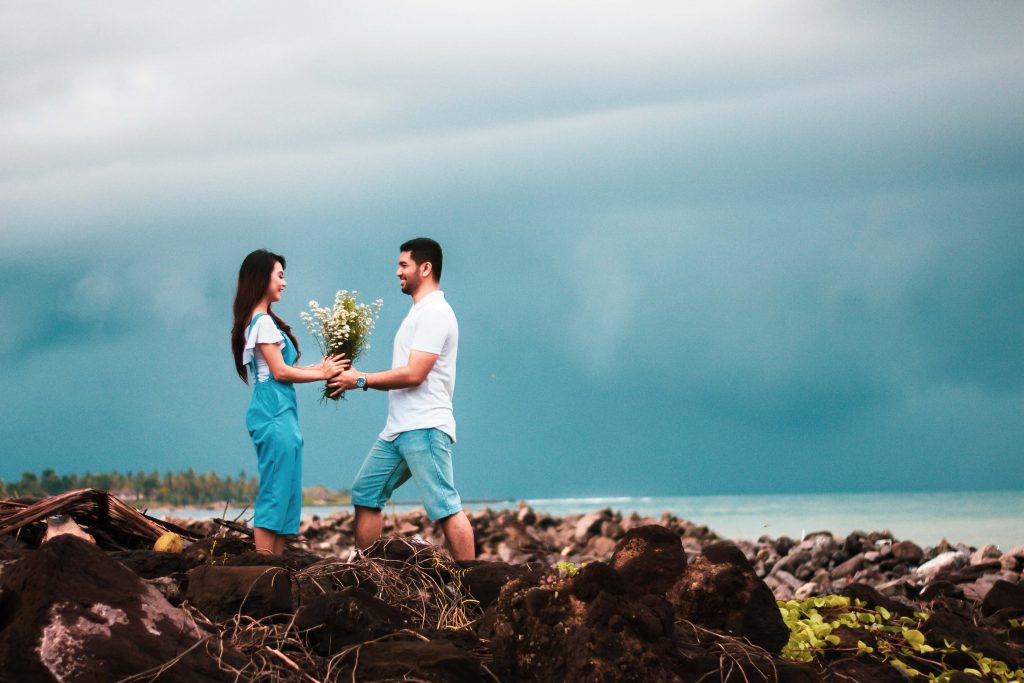 7) Wear something funky: remember it's a photoshoot session the more the better. If possible you can keep a retro style dress, some funky looking extra large shirt with baggy pants and sports shoes with big earnings and dangling chain for the groom. Just somewhat resembling a rap star.